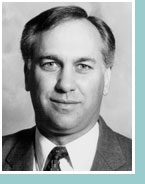 Message from the Chair
The Public Authorities of the State have become, in recent years, a shadow government, making secret decisions that dramatically affect the daily lives of all New Yorkers. Whether you are concerned about mass transit, school construction, public debt, the cost of electricity, economic development, or the environment, State Authorities are directly exercising enormous power over your lives and concerns.
The Committee on Corporations, Authorities, and Commissions is charged with overseeing all of New York's public and private corporations, its state authorities, and its commissions, which puts it at the center of the most vital issues facing New York. During the past year, the Committee has used its oversight powers to great effect, holding Public Hearings into the activities of state authorities from Long Island to Buffalo. The Committee's hearings uncovered the sale of development rights to the Erie Canal for $30,000, the $500,000 phone call to the MTA by a former U.S. Senator, and a series of other activities previously not public. The Committee moved legislation through the Assembly, uncovered serious problems in telephone service across the state, and pushed for more accountability from private corporations.
Our efforts have laid the groundwork for fundamental reform of our State's Authorities. We need an Authorities Independent Budget Office, an Authorities Independent Inspector General, an end to procurement lobbying abuses, and an end to the lawless sale of public land and property.
More specific information on the Committee's work is contained in this newsletter.
As always, if you have any questions or concerns, please feel free to contact me.


Richard L. Brodsky