Welcome to the New York State Assembly's Web Site
A Message from
Speaker Sheldon Silver

Our nation's founders could never have envisioned the scope and breadth of the opportunities the Internet would provide to a participatory democracy. Your representatives in the Assembly "The People's House," are excited to enhance the public's connection to state government by making this site available to you.
Sheldon Silver
Click here for Speaker Silver's full welcome message
Instructions:
Type in
A
(for Assembly) or
S
(for Senate)
followed by a bill number
(e.g. "A100" or "S500").
For more legislative research options, go to
Legislative Information
.

Especially For Kids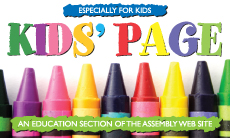 An education section of the Assembly Web Site
The Capitol Tour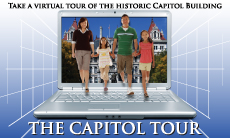 Take a
virtual tour
of the historic
Capitol Building
This Month in History
March 2014
- Since America first began the process of electing its leaders, it has been a challenge to find the most accurate and honest ways to count each vote. Fraudulent voting plagued elections in the 18th and 19th centuries, and corrupt officials such as New York City's notorious Boss Tweed were skilled at devising ways for their cronies to vote multiple times in the same election and bribe or intimidate citizens to vote a certain way.
(
more
)